From a 1977 clipping supplied by Seán Terry: "Chess grand master Ray Keene (29) gave a demonstration last night at Trinity College, Dublin, where it had been arranged that he would play simultaneously against 50 competitors. The exhibition was organised by the Dublin University Chess Club and sponsored by Trinity Trust. Keene, who is the second British grand master, is pictured studying a move by one of his opponents, who all paid £1 a head for the privilege of playing against the chess supremo."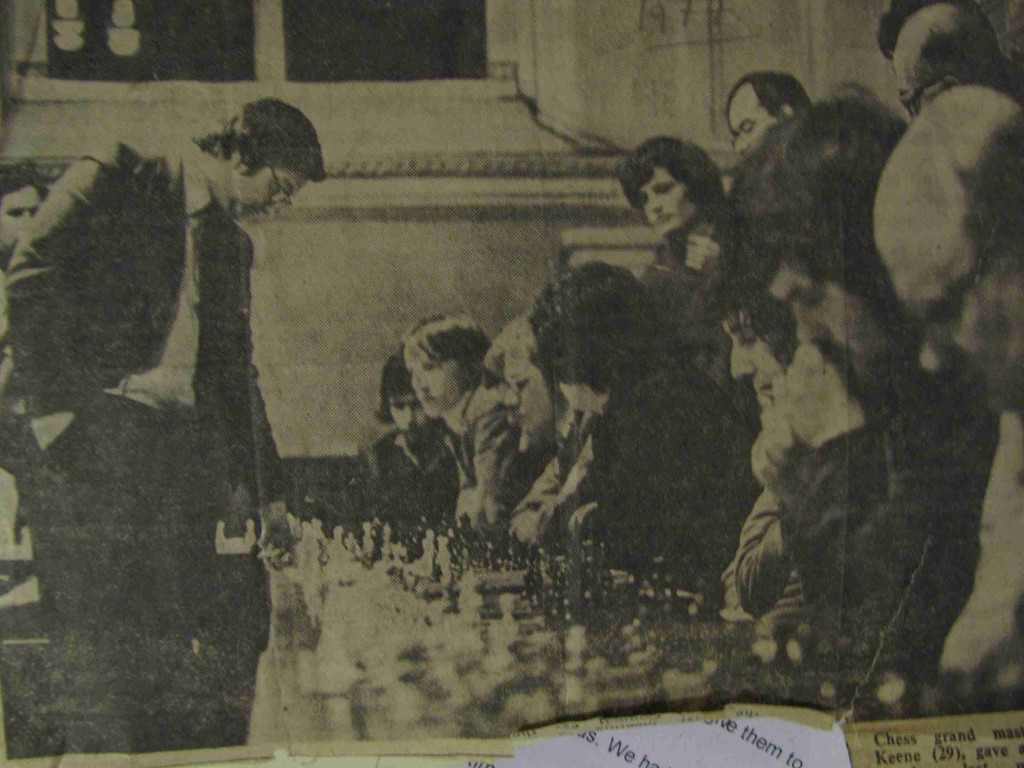 And now how many of the faces in the photo can be identified? Tim Harding, who had moved to Ireland a few months earlier, is one of the spectators. Seán Terry identifies the player second from the end, turned towards the camera, as Adrian Hill, and the player next in line (blond hair, glasses) as Noel McCaffrey, then secretary of the Dublin University C.C. Any suggestions for the others?
Full results of the simul are unknown (or let's say remain to be tracked down, as they must be available somewhere), but Keene had at least one very fortunate escape, Seán Terry completely letting him off the hook in their game.