I haven't seen any mention of this on the ICU site, but if I'm reading the requirements correctly Joe Ryan missed an IM norm by the narrowest of margins last month. The event was the 4th Sant Martí IM tournament in Barcelona, a game-a-week ten-player all-play-all, where Joe finished 2nd-3rd on 6/9. If I'm right, the IM norm was 6½/9.
His games have all been added to the archive.
In fact the norm possibility disappeared relatively early: he won his last three games and scored 3½ out of the last 4, so in one sense there was never a point where the norm was likely. A possible missed opportunity (in hindsight) was the fourth-round game: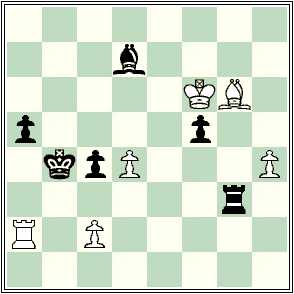 Jose Aranda Gonzalez-Joe Ryan
4th Sant Martí IM 2012 (4)
Engines think White is only slightly better, if at all. The rest is reported without commentary: see if you can figure out where Black could have improved.
54. … f4 55. h5 f3 56. h6 Kc3 57. h7 f2 58. Ra3+ Kxd4 59. h8=Q f1=Q+ 60. Ke7+ Kc5 61. Qe5+
1-0