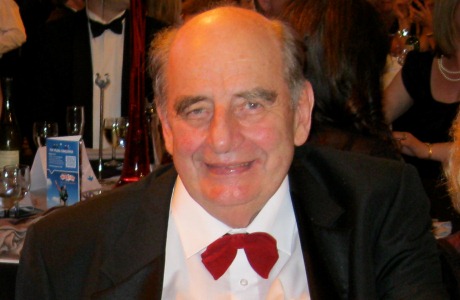 J.J. Walsh has sent the news that Alex Montwill, who has been mentioned here several times, died two weeks ago, on April 18th. He was 78.
As previously discussed here, he finished equal first in an Irish championship but was never Irish champion, losing out on tie-break inthe 1962 championship in Derry (8-round Swiss, 16 players, finishing =1st-4thon 5½/8 with John B. Reid, Michael Littleton, and Brian Reilly; Reid and Littleton were declared joint Irish champions on tie-break). However he had the consolation of being (joint) Irish correspondence champion in 1963. He also played on two winning interprovincial Leinster teams in 1961 and 1964, on boards 11 and 5 respectively in the finals. He gave up chess relatively early and switched instead to bridge (as did so many other Irish players over the years), where he was apparently a very strong player.
He was most prominent (and apparently very well known) as a physicist, and was a Professor of Experimental Physics at UCD, where he worked in one capacity or another for over 40 years.
In a 43-minute interview from an Institute of Physics Ireland event in 2010, he gives many interesting details of his background. He was born in Riga, Latvia around 1935, and recalled the family hiding from invading Soviet troops during the war, moving around in Lithuania and Poland for a few years and ending in Germany. He moved to Ireland in 1947; apparently not just any refugee could do so at the time, and some connection to Ireland was required. In his case, one of his ancestors, an O'Rourke, was one of the Wild Geese, and a branch of the family, all O'Rourke's, ended up over the centuries working for the Tsars.
A brief biographical summary has been added to the main players page. A more detailed page will be added at some point. The ICU games archive has just two of his games; does anyone know of any others?