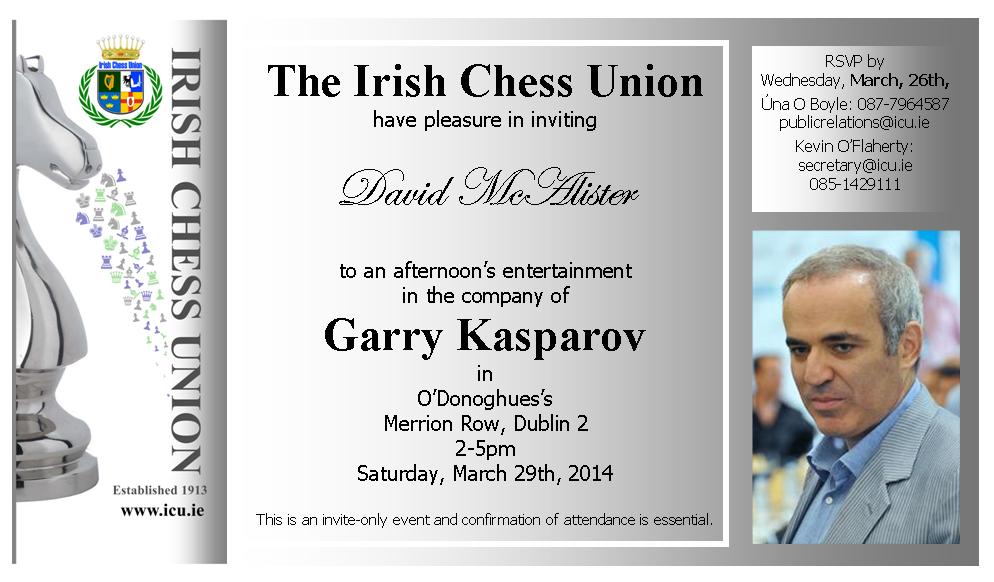 The 13th World Champion is currently on the campaign trail as he bids to unseat Kirsan Ilyumzhinov from the Presidency of FIDE. His principal purpose in coming to Dublin was to meet delegates from Ireland and neighbouring Federations who will be attending the FIDE Congress in August when the vital vote will be held.
Kasparov arrived in Ireland on Friday 28th March and that evening he made an appearance on RTE's The Late Late Show. The following morning was taken up with the business session with the delegates and then his afternoon was given over to attending what the ICU described as a "special meeting of Ireland's finest and most dedicated chess enthusiasts."
Someone pointed out that Ireland's finest would be competing at the concurrent Cork Congress. In deciding whether those present were worthy of such a description, I must declare an interest, because (as the invitation above shows) I was one of the invitees.
Arriving at the venue, my first thought was that the room was a bit on the small size. Still, having arrived precisely at the appointed hour, I had time to order a pint at the bar before the room got busy. The said pint was then captured en passant without anyone noticing but the staff were kind enough to provide a free replacement. When Kasparov arrived a short time later the room was already seriously crowded (well what else would you expect form an Irish pub?) and Eamonn Keogh ordered the traditional pint of Guinness for our visitor.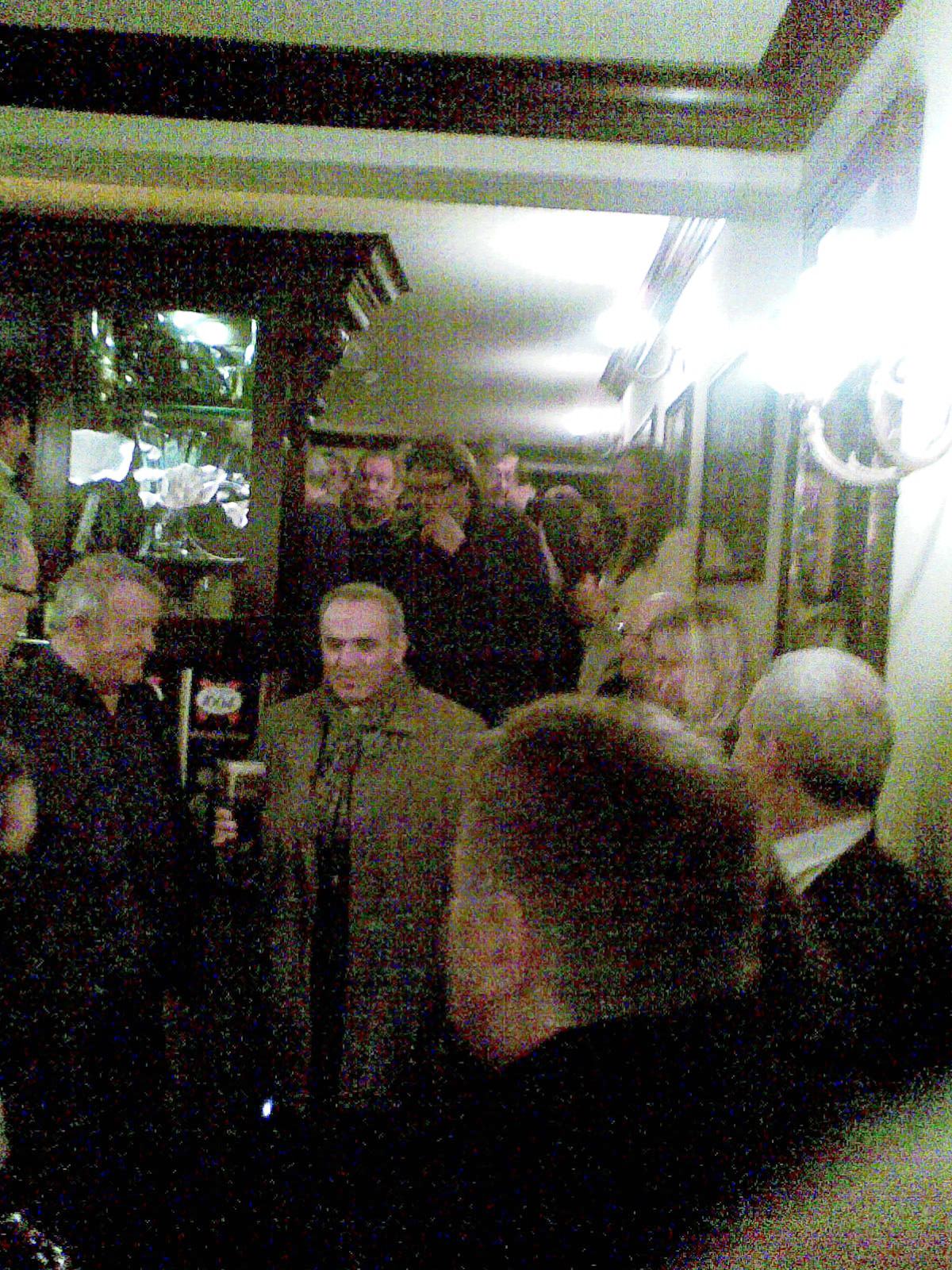 Sorry for the grainy image of Kasparov but that's the best I could do with the camera on my ancient mobile phone. I'm not sure how much Kasparov actually drank from the pint, but soon after he was shepherded through the room to a place where he could be photographed with many of those present. Garry complied willingly with photo requests but I think he might have preferred something a little more structured and after about an hour he was on his way. The room slowly began to lose a few more of those present and it became possible to mingle again. It was an interesting and memorable experience to be in the same room with perhaps the greatest player ever but also to meet many Irish chess personalities in a non-competitive setting. Maybe, as someone suggested to me, we could make this a regular informal gathering of Irish chessplayers. I'm not sure how regular these awards are but maybe we could tie it in with inductions to the Hall of Fame.