The ICU web sites report that Stephen Jessel has recorded his second IM norm. Congratulations!
This reminds me of something that puzzled me some time back. Two years ago it was widely reported that Ryan-Rhys Griffths had recorded his second IM norm at the Czech Open 2013 in Pardubice. I recall seeing mentions of this by (in alphabetical order) Colm Daly, Mel Ó Cinnéide, and Rory Quinn.
But if you go to the relevant page on the FIDE website, only his first norm is recorded: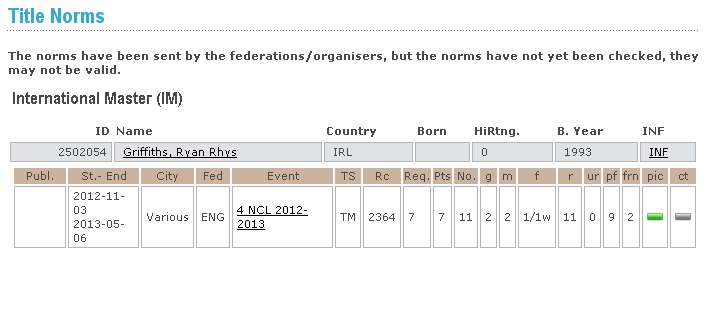 Does anyone know why?
From his actual results, it seems clear enough that this should be a norm.
[Update, May 27, 2015: FIDE has now acknowledged the second norm.]