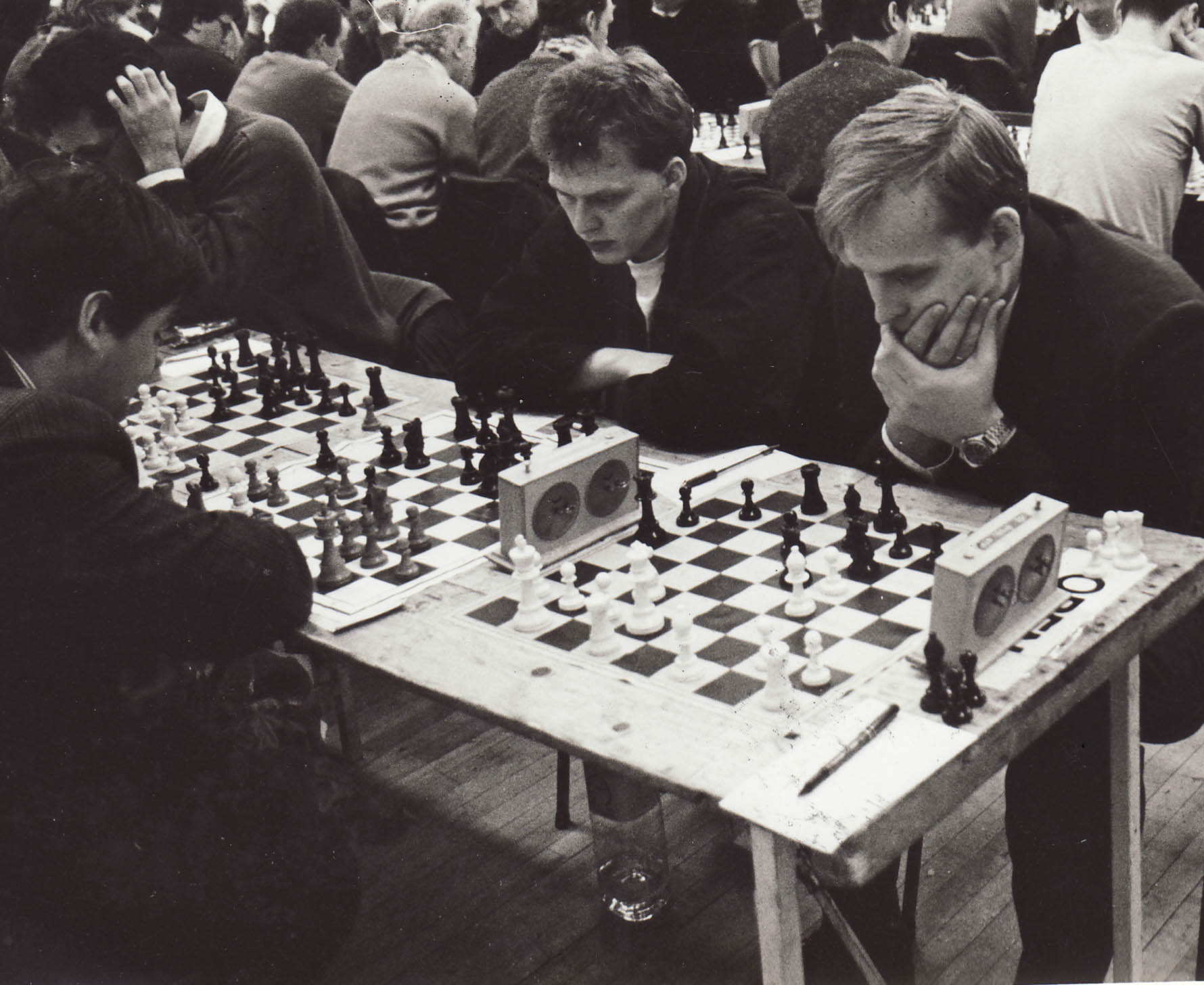 Mnay thanks to Ray Woodhouse for this photo of the Ballyfermot Open, played in the Mansion House, which from memory he says is from around 1994.
(Click here for the full size version.)
Alexander Baburin is at right, and Jonathan O'Connor is facing on board 4. It's not completely clear but that seems to be Colm Daly playing white on board 2. Can anyone identify his opponent, or provide further information or confirmation on the tournament?