I'm still undecided on whether to continue The New Winawer Report for a third volume; I'll probably make the final decision in January.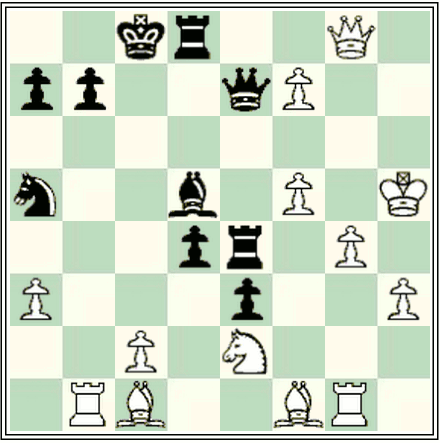 In the meantime, the latest issue of TWIC has an amazing game in one of the main lines of the Poisoned Pawn: Ernst–Ottenklev, CellaVision Cup (Rapid), Lund 2015. The diagram shows the position facing White for his 35th move. Clearly not all has gone according to plan, and even for a grandmaster the Winawer is as treacherous as ever.
He should have read Issue 21!