"You can never have enough puzzles", I read in a recent article. It's hard to argue with that!
In that spirit, and also in an attempt to remain true to the theme of this site, you may like to compare your abilities to those of Irish players and puzzle solvers from 65 years ago. The Evening Herald of November 5, 1952 posed the following question: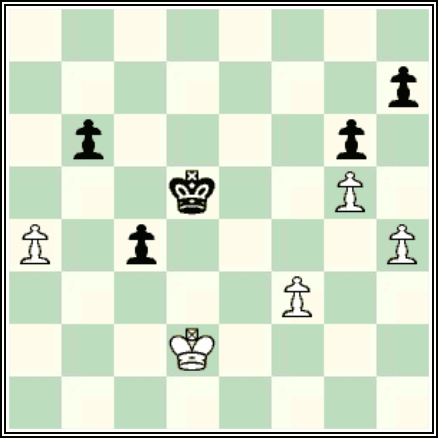 The puzzle was submitted by one of the players, Gerard Mac Gartain, of Drumcondra, Co. Dublin. "It is Black's move, but the question is: Who wins?"
One of the difficulties of puzzles, problems, and studies is that the solver is usually on notice that there is something of interest present: there is a warning bell that isn't there during a normal game. So for this puzzle I won't say whether it is very hard or very easy or something in between.
Answer in a few days.
Update, July 27, 2017: see comment for answer.