"Samuel Beckett's obsession with chess: how the game influenced his work" runs the headline of a recent article in the Guardian by Stephen Moss, which continues "Chess was one of Samuel Beckett's great obsessions, touching everything from Murphy to Endgame." Indeed the novel Murphy features an unusual chess game (which can be played over on the Elm Mount C.C. web site, courtesy of Oliver Dunne); the chess content of the play Endgame seems strictly limited to the title.
Moss's article describes other evidence of Beckett's interest in chess, including a score of chess books, 'filled with his comments', and his reputed off-hand games with the artist Marcel Duchamp, who was certainly a strong player: he competed in several French championships and Olympiads. (Though there is some dispute over whether they actually played each other.)
I admit that this evidence by itself leaves me with some scepticism. That Beckett had at least some interest in the game is clear enough, but how far did it really go, and is there any evidence that Beckett was a chess player, as chess players would understand the term? These matters can be exaggerated. What I have in mind is some tangible evidence that Beckett had more involvement with chess than I have with golf, or snooker, say. I have played both games, sometimes with expert players, and I even think there's the odd book on each scattered around the house. But it would astonish anyone who knew me to hear me described as a golfer or a snooker player. As far as I know, no evidence has ever been presented to show that Beckett exceeds this threshold.
Until now!
Samuel Barclay Beckett was an undergraduate at Trinity from 1923 to 1927. In the 1925-26 season of the Armstrong Cup, the six teams included both Trinity (or Dublin University) and National Army G.H.Q. The Army magazine An t-Óglách has a full set of issues online at http://antoglach.militaryarchives.ie/. Here's the front cover of vol. 3, no. 24, from November 28, 1925: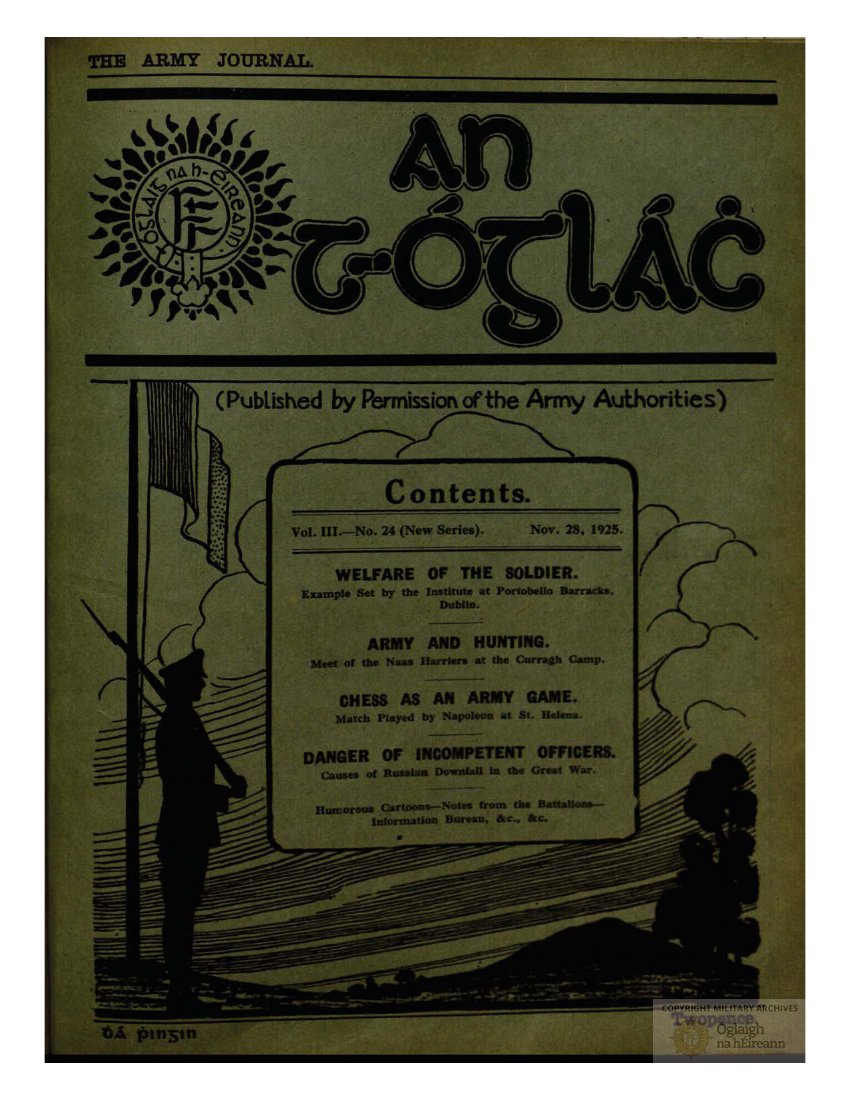 (there's a spurious fada on the 'a': An t-Óglach = The Volunteer)
and page 7 5 of the same issue is devoted to chess: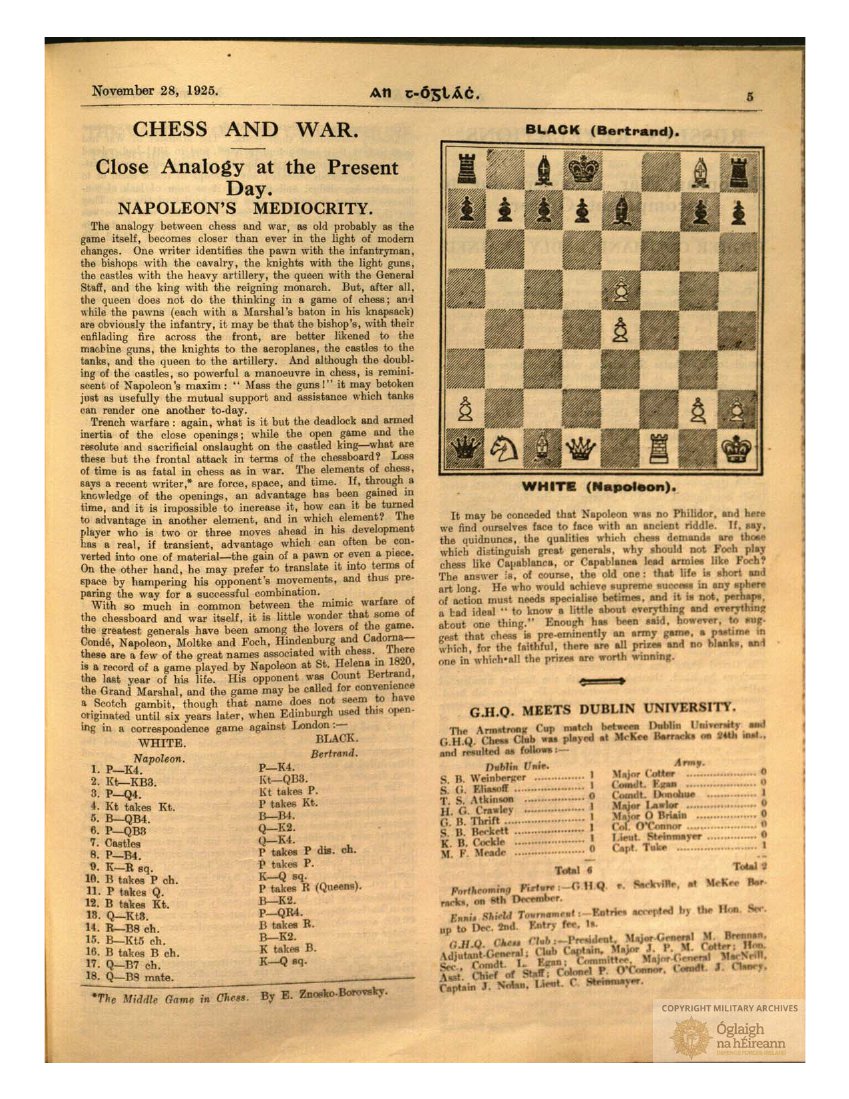 At the end of the right column there's a scorecard of the Armstrong Cup match between National Army G.H.Q. and Dublin University, played at McKee Barracks on November 24, 1925: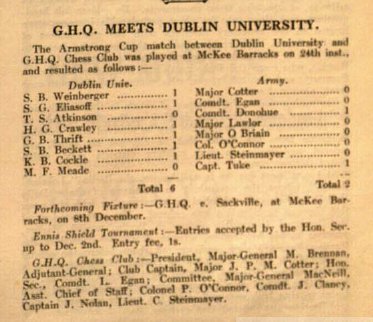 Board 6 for Dublin University is S. B. Beckett.
I suppose it's possible that it's not the same person, and that some other S. B. Beckett was at Trinity at the same time, and also interested in chess. But I don't believe it: that's our man!