We've written previously here about the Irish player and problemist Brian Tomson. He played in the Glorney Cup, Armstrong Cup (for T.C.D.), finished equal 4th in the Irish championship in 1965, and represented Ireland in the Student Olympiad in 1967, before emigrating to Australia in 1968. He died in Newcastle, Australia in July 20, 1986, thirty years ago today.
Here is another of his problems: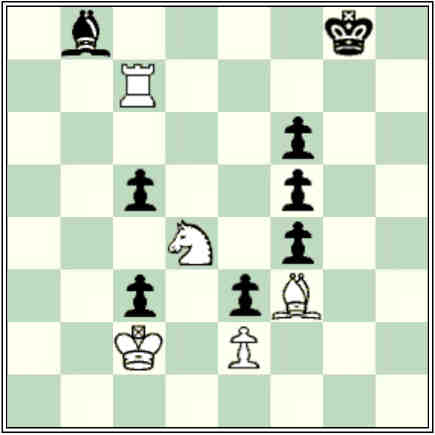 For those unfamiliar with this problem type, it's a helpmate, so White and Black are working together to help White mate Black. It's also a "series" problem: Black will play 26 consecutive moves, with White's pieces remaining static. All Black moves must be legal, and all but the last must leave a position where Black could legally move next, i.e., there can be no checks in Black's first 25 moves. Then White plays one move to checkmate Black.
The length of the solution may make the problem seem daunting, but in fact Black has so few choices that it's quite accessible. Answer in a few days.
[Update, June 25, 2016: see comment for solution.]