Returning (after a long absence) to J.J. Walsh's unpublished manuscript of selected Irish games, the next that is missing from the ICU games archive (and indeed Big Database 2012 and all other databases I'm aware of) is a win by J.J. O'Hanlon against Eugene Znosko-Borovsky at Hastings in 1947.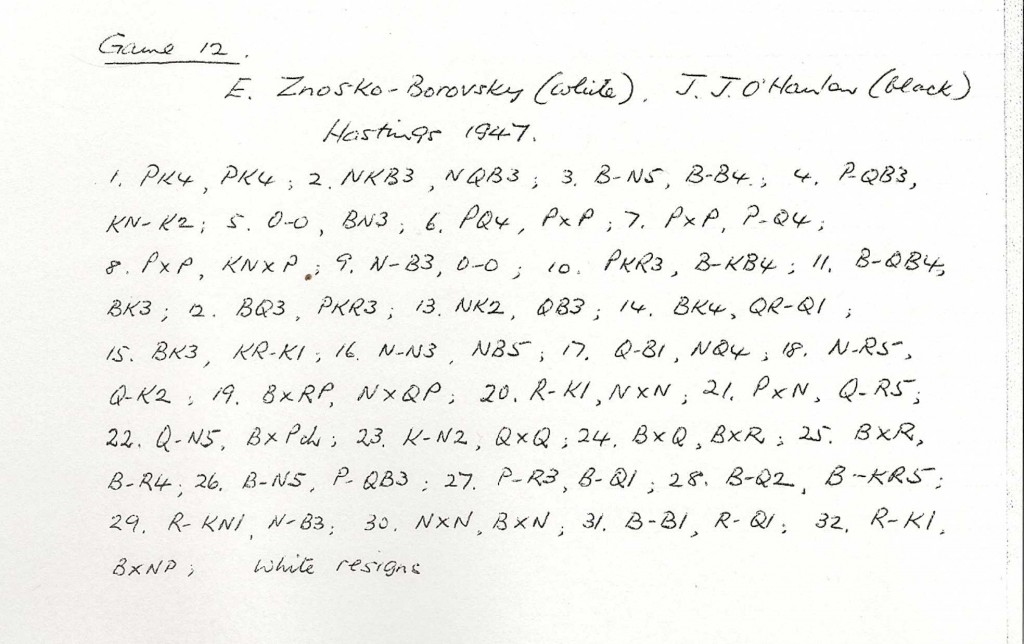 The players were both veterans when this game was played (Znosko-Borovsky 1884-1954; O'Hanlon 1874-1960) and had known each other for decades, back at least to Znosko-Borovsky's visit to Ireland in 1926 previously reported here. This wasn't the Hastings Premier, which O'Hanlon had played in in 1921-22, and which Znosko-Borovsky never played in. David McAlister provides further information to narrow it down to one of the Hastings Premier Reserves sections in 1946-47.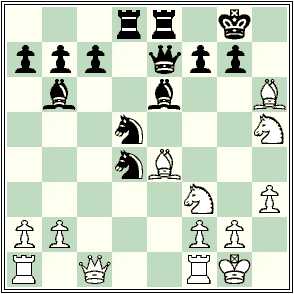 The diagram shows a critical point in the game, after Znosko-Borovsky's 19. Bxh6!? is well countered by O'Hanlon with 19. … Nxd4! when everything appears to hang together, and O'Hanlon goes on to record a convincing win.