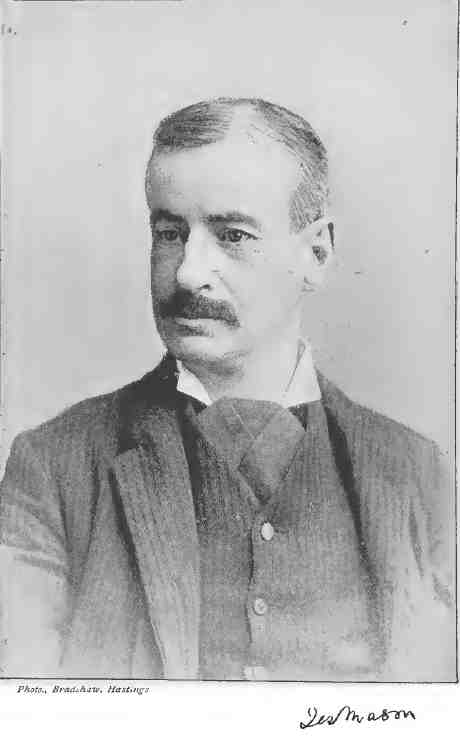 Hastings 1895 has been described as 'the greatest chess tournament of all time', with 'the strongest field of players ever assembled', whose 'games were exceedingly difficult and hard fought, possibly the severest test of chess mastery ever conducted', and which has 'kept growing in importance year after year'.
These descriptions are all from the publisher's blurb for the Centennial edition of the tournament book, and allowances have to be made when reading sources such as this. But in this case it's true that the tournament was of exceptional importance and interest, and even the sweeping description given above is hardly out of place.
All of the top players of the day took part, and one of these was the Irish-born James Mason (1849-1905). Though his best days were behind him, he had a creditable score of 9½/21, sharing 12th-14th places out of 22 players.
All of his 21 games have now been added to the archive. But since much of the interest lies in the overall event, there's also a tournament report, giving crosstable, round-by-round bulletins, and so on, with playable versions of all the games, not just Mason's. (New feature! The other games don't show up in the search function, but otherwise all is as in the other tournament reports here.)