This month's issue of The New Winawer Report, now posted on the tnwr page, considers two games from the past few months, each featuring lines covered in previous issues.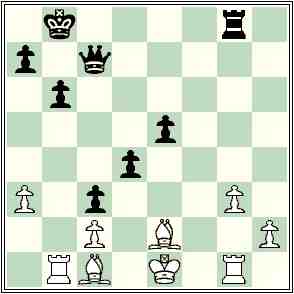 The first, Rimkus-Rekhtman, WS/M/428 ICCF corr 2013, is in a sacrificial line that has only emerged in the last few years. Watson's recent Play the French, 4th edition evaluates the diagrammed position as =. The present game is of considerable theoretical interest: it seems to be only the second known example. It's interesting as White follows the initial choices of Houdini 3.0–as this is a correspondence game under ICCF rules, he was allowed to use engines and may well have been running Houdini 3.0–but runs into severe difficulties and loses.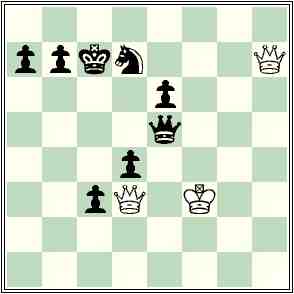 The second game, Diepeveen-Meessen, Interclubs Nationaux (Belgian Team Ch) '12-13 2013 was a roller-coaster game in which Black had a winning position not far out of the opening, didn't find the best continuation and found himself dead lost, then was granted a reprieve, before finally blundering. With the better (and much more natural) continuation, the second diagrammed position could have been reached: yet another bizarre position from the Winawer. What is the verdict with best play? After examining it for a while I'm still not at all sure, but will hazard a guess it's a draw.