Up until recently little was known (at least to me) of the donor of the Armstrong Cup. He appears to have been well known as a philanthropist when the cup was donated, and he died in Dublin on August 5, 1899. (Source: Irish Times, (Wednesday) August 9, 1899, p. 1.).
I have found some further information that sheds more light on his life. The Irish Law Times and Solicitors' Journal, vol. 33, August 12, 1899, p. 333 (available via Google Books) gave the obituary below: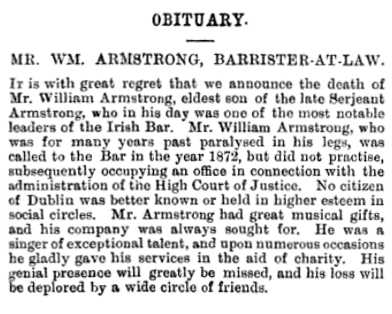 A search with his father's title ("Serjeant-at-law") turned up a post on a genealogy site, William Armstrong 31 Dec 1848 – ?, Irish barrister—by a granddaughter of his cousin (!)—from May 12 this year. And with the date of birth listed by her it was possible to find his baptismal certificate, with date of birth (fourth entry on the page):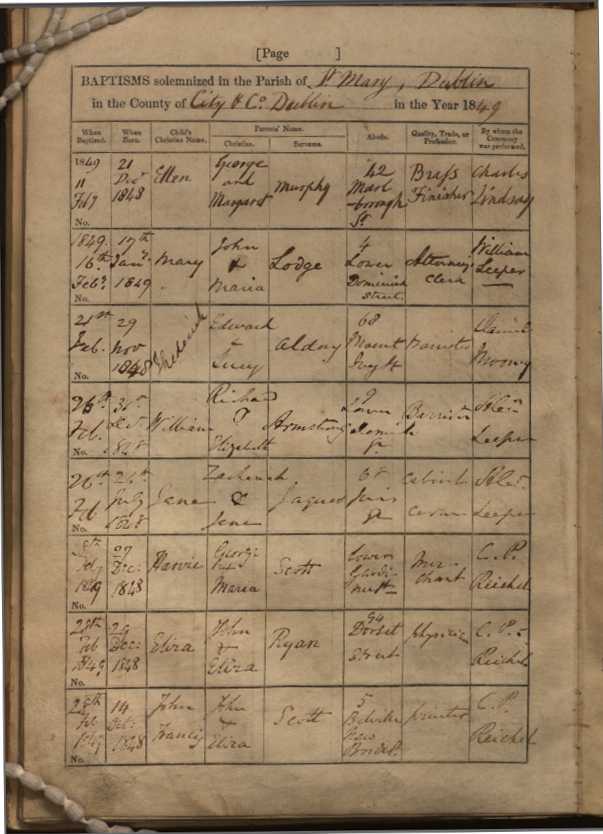 The family was living at 9 Lower Dominick Street at the time of his birth.
Obituaries of his father Richard mention that he (the father) was an M.P. for the borough of Sligo "in the Liberal interest" starting in 1865 (Solicitors' Journal and Reporter, vol. 24, September 4, 1880, p. 821); he retired at the general election of 1868.