In 1977 the Glorney Cup was held in Ireland (Gormanston College), and six teams competed, including the Netherlands and France. The English team included Nigel Short, Nigel Davies, Glenn Flear, Daniel King, and William Watson—and they didn't even win. (See summary results.)
Here's a game from the event that appears in no databases, featuring future Irish champion David Dunne against a 12-year-old Nigel Short. The source is J. J. Walsh, whose records had an undated scoresheet in his writing.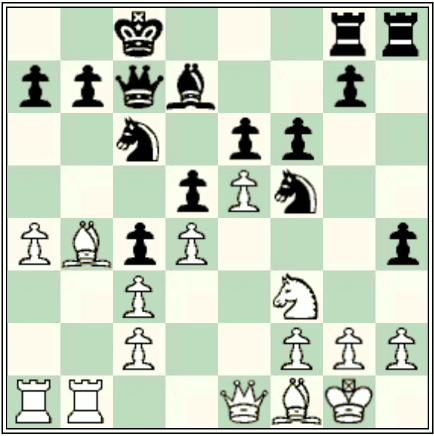 The opening was a French Winawer with 7. a4. At various times this has been thought to be the best move, occasionally being awarded a '!'. It's a little hard to see why: I've always found Black comfortable enough. The critical stage of the game starts at the diagrammed position. The continuation was 18. a5 fxe5 19. Nxe5 Nxe5 20. dxe5 g5 21. Rb2 g4 22. Bd6? Nxd6 23. exd6 Qxd6 and White was lost. Even without giving up the pawn White was in trouble, with no prospects on the Q-side and a K-side attack looming.
Where to improve? Komodo 9.3 suggests the key moment was at move 20, where 20. Qxe5! Qxe5 21. dxe5 would still have been roughly equal. Makes sense, I suppose: exchanging queens eases the sting of Black's attack, and incidentally opens up the square c5 to White's bishop.